About ZealiD
At the core of ZealiD's strategy is a belief that all global citizens in the future will have one or more digital certificates to represent their digital identity. With a digital certificate tied to a smartphone users can easily identify themselves, sign contracts and authenticate remotely.
The Northern European market has seen great success in certificate based ID schemes such as Estonian MobileID and Swedish BankID. They sit in a smartphone app and provide billions of transactions yearly – creating the best possible environment for regulated financial services.
The problem is that most of the world's citizen's, and certainly those in the EU, lack similar services. In person registration is still the rule in the EU but regulated industries scramble to solve remote identification, signing and strong authentication challenges.
ZealiD App supports 21 languages and is connected to more than 300 major banks in 26 EU countries (reaching 400 million natural persons) and is uniquely positioned to improve the way in which natural persons live their online lives.
ZealiD has offices in Stockholm and Vilnius and is opening a third office in the EU in 2020. We are backed by some of Sweden's foremost investors including J12 Ventures, Collector Bank, NFT Ventures and Almi Invest. ZealiD was previously known as Identiway.
Marketing Director
As ZealiD's marketing director your choices and decisions will have a direct and lasting impact. ZealiD's solution is disruptive, for real, and with the right persistence and grit there is no telling how far you can go. You will be instrumental in building ZealiD's marketing organization and you will own all marketing activities, from blank paper to painted picture. You will plan and execute marketing strategies from the ground-up and develop and manage marketing campaigns that result in business growth, converting leads to happy customers.
A successful candidate will be able to execute autonomously, fully prepared to roll-up your sleeves in areas where there may be little to no support or pre-defined solutions.
The ideal candidate has extensive experience from technical marketing. You like to dig through data, analyzing and anticipating what steps to take next. We are looking for an entrepreneurial spirit, someone with a can-do attitude that sees this as an opportunity to make a true impact and build something unique.
You might have worked in a start-up environment before, or you might not. What matters is your hunger and drive to make something out of nothing.
We think you are a data-driven marketeer. You like a good PR event just like the next guy, but in the end, you know that numbers matter.
"we believe in empowerment"
We think you have:
At least 5 years' experience in a B2B marketing setting, ideally from the tech industry
A proven track record of content production for lead generation purposes
Strong knowledge of working with SaaS products
Experience from international marketing environments
Strong marketing and business development acumen
Earlier experience from working with startups
A demonstrated growth journey under your belt
An innovative and proactive mindset
A university degree in relevant fields
You can also impress us with:
Other European languages
Experience from the fintech industry
SEO/SEA experience
What you will do:
Develop and oversee ZealiD's marketing strategy
Build a content marketing effort
Manage all digital marketing communications
Work closely with sales team to ensure that they are current on marketing activities
Prepare roll-out and go-to-market plans for new markets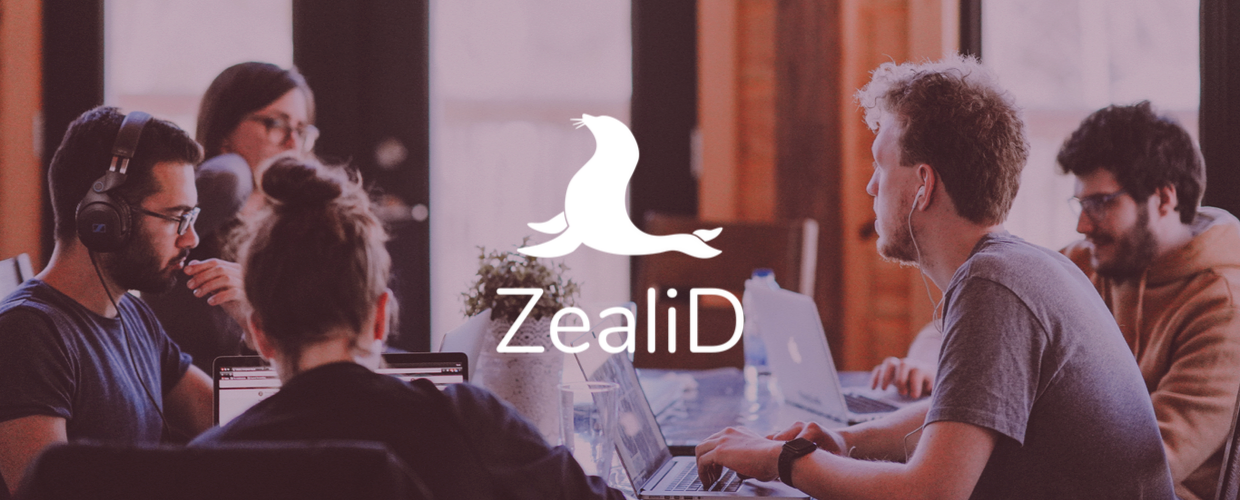 Why ZealiD?
We have a vision that is bold and audacious. ZealiD App seeks to become the leading provider of qualified esignatures remotely in the EU, serving consumers and businesses alike for contract signing and know-your-customer (AML/KYC).
We believe in empowerment. At ZealiD, every employee is the director of their own movie. You are expected to not ask how, but to propose how, and show you mean it by doing it.
We love distributed teams. ZealiD's home-base is our Stockholm and Vilnius offices. We will be opening a third office in the EU during the course of 2020. An international remote culture is in our DNA.
We value diversity. At ZealiD we already have 9 nationalities and 12 languages. Growing and maintaining our inclusive and diverse team matters to us, because we want the users of ZealiD app to feel welcome. We are committed to being a company where our employees feel comfortable bringing their authentic selves to work and have the ability to be successful – every day.
We are passionate. ZealiD is built by passionate people dedicated to the mission and our product. We're not 'one size fits all'. ZealiD employs a wide variety of profiles where conformity is rare.