About ZealiD
At the core of ZealiD's strategy is a belief that all global citizens in the future will have one or more digital certificates to represent their digital identity. With a digital certificate tied to a smartphone users can easily identify themselves, sign contracts and authenticate remotely.
The Northern European market has seen great success in certificate-based ID. They sit in a smartphone app and provide billions of transactions yearly – creating the best possible environment for regulated financial services. The problem is that most of the world's citizens, and certainly those in the EU, lack similar services. In person registration is still the rule in the EU but regulated industries scramble to solve remote identification, signing, and strong authentication challenges.
ZealiD App supports 21 languages and is connected to more than 300 major banks in 26 EU countries (reaching 400 million natural persons) and is uniquely positioned to improve the way in which natural persons live their online lives. ZealiD has offices in Stockholm and Vilnius and is opening a third office in the EU in 2020. ZealiD is backed by some of Sweden's foremost investors including J12 Ventures, Collector Bank, NFT Ventures, and Almi Invest.
About the role
As ZealiD´s Infrastructure Engineer your choices and decisions will have a direct and lasting impact. ZealiD's solution is disruptive, for real, and with the right persistence and grit there is no telling how far you can go.
As an Infrastructure Engineer at ZealiD your main tasks will be to take responsibility for the online business environment and manage/review the CA system. That includes, among other things, to provide technical support, system update/monitoring, security patch management, technical fault diagnostic, managing backups and resolution of the environments and associated systems.
Your work also includes writing and maintaining technical documentation, participating and contributing in design sessions, performing regular security checks to identify weaknesses, ensure and enforce processes and procedures to keep technical best practices and continue to deliver the required level of service. As a senior person you will also be responsible for infrastructure planning & design and performance optimization.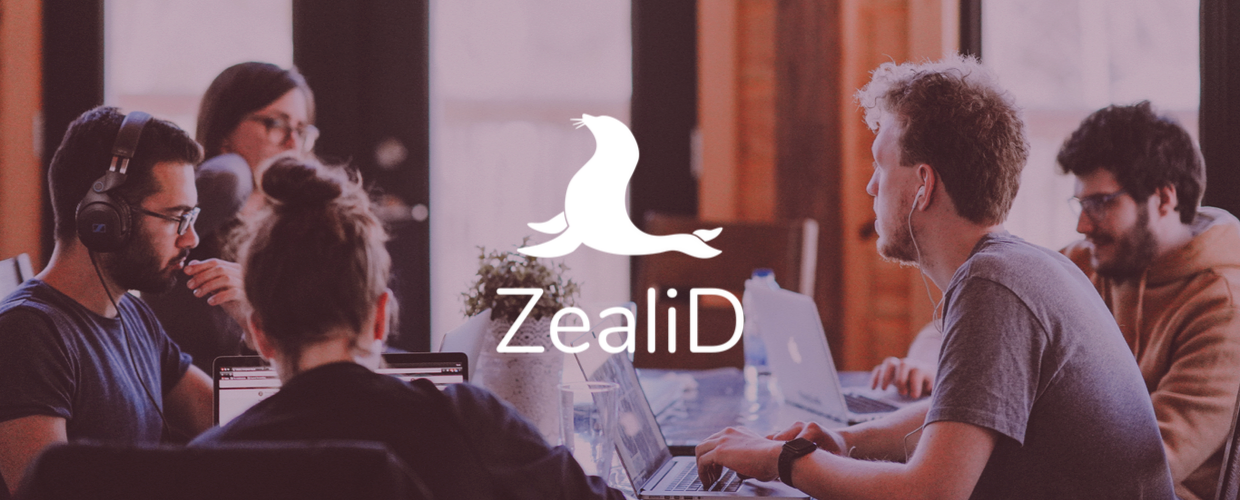 To be successful
A successful candidate who can adapt and work with multiple people but still be professionally independent. Strong organizational skills, flexibility, and goal-oriented solution thinking.
ZealiD is looking for a team player who wants to contribute to the company's success, with both knowledge and passion. You'll have a background of working close to a development team at an earlier position and the experience of administration on a transactional server environment with strict requirements of security and consistency. You have a high interest in working and collaborating with diverse teams in a dynamic, rapid growth environment.
The key for ZealiD's success requires their services to be reliable, available, stable and scalable. As their Infrastructure Engineer, you'll take responsibility and contribute to ensure that the systems meet these requirements.
About you
A passion for Linux and it's required that you have working experience from Linux system administration
It's also beneficial if you have experience from any of the following expertises
Virtualization using VMware
Networking using Cisco technologies
Modern DevOps principles, for example automation using either ansible or puppet
PKI and RA setup and operations
Standard security practices for PKI systems and for the operating systems used in the PKI systems
Data backup and recovery etc.
Experience working with certified systems like ISO, ETSI
The ideal candidate has a startup mentality and a willingness to learn all the moving parts. For the right person, this is a place to get broad experience working in a multitude of different systems and environments. Take the chance to become part of something big!