About the role
With over 45 million app-users worldwide, Lifesum is growing their teams with more brilliant people to keep up with the demand on their journey to becoming the worlds leading nutrition app.
Lifesums HR team is now recruiting for a Head of Talent Acquisition, to enable the expansion and capacity to grow Lifesums amazing teams across the organization for all areas, such as engineering, product, marketing and operations in Stockholm and Los Angeles.
As Head of Talent Acquisition, you will lead the talent planning; making sure Lifesum have the long-term talent strategies in place, to both maintain and grow the teams. You will set targets, continuously analyze and iterate to improve their recruitment processes and approach; everything from writing awesome job adverts as well as sourcing, screening and interviewing candidates to find the perfect match. You will also take on overall responsibility for the employer brand, utilizing all amazing assess from the product and marketing team to ensure tone of voice and market coherent content.
You will lead the TA-team, making sure they fulfill Lifesum's recruitment needs both short- and long-term, and act as a trusted advisor to internal stakeholders. You will provide the Management Team with key data on market trends, job board analytics and innovation for further efficiency and effective output.
"enable the expansion and capacity to grow Lifesums amazing teams"
About you

5+ years of experience within Talent Acquisition, most definitely with hands-on recruitment in a fast-paced environment.
Experience in recruiting for different areas such as engineering, marketing, business development, operations and more.
Great awareness of both commercial and business aspects.
The ability and interest to spot trends and analyze data, and turn it into a recruitment strategy.
You have a can-do mentality, take initiatives and make things happen.
Great skills in relationship management, with the ability to be a strategic partner to managers.
Fluent in English. Proficiency in Swedish is great but not required.
Experience from recruiting consultants and candidates abroad is a plus.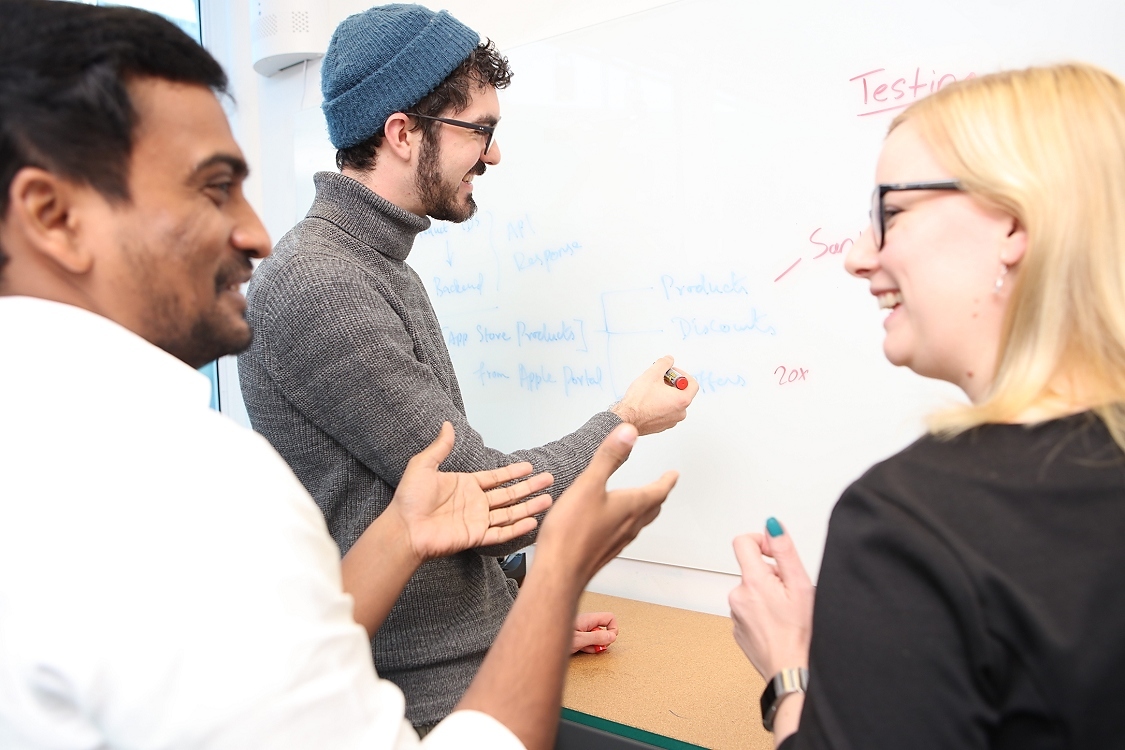 About Lifesum
Lifesum was founded in 2013 and is a Stockholm-based tech startup with offices in both Stockholm and Los Angeles. Lifesum creates the number one self-care service for the Millennial Generation and is one of the fastest-growing digital health companies in the world. With millions of global users, Lifesum is a trusted daily companion to help people take control of their eating behavior and live a healthier life.
Lifesum consists of employees from all over the world, including more than 20 nationalities, and they enjoy a vibrant mix of cultures, world views, and working styles.
Why Lifesum?
Lifesum is on the journey to becoming the world's leading nutrition app, and their employees are at the core of making this happen. The continued growth of the business offers, new and interesting challenges and opportunities for all employees and being part of Lifesum offers exciting experiences going forward.
With time, you will grow Lifesums inhouse recruitment team further. To succeed in this position at Lifesum, they believe that you come from a background of a similar fast growing, constantly changing, evolving company culture, but also with the ambition to lead and develop a team.