Planview is the global leader in work and resource management solutions, they make it easier for all organizations to achieve their business goals. They provide solutions designed for strategic planning, product innovation, lean and agile delivery, collaborative work, and project management. Planview has a great passion for technology, customer commitment, and innovation. They believe that software development is a creative process, and that technical solutions are best decided by the people working with it. This means that they don't do top-down management, but they aim to provide support and encouragement for their teams.
Planview has a suite of multiple products in the project and portfolio management space within their core platform Projectplace. The 7 development teams are based in Stockholm and Bangalore.
They were early to adapt agile methods and strongly believe in decentralized, empowered, and autonomous teams. With development in different locations and now with a clear focus on bringing the different offerings closer together they now want to employ an Agile Coach that over time will improve ways of working and aligning development teams leading to improved quality, shortening delivery times while keeping the team engaged and motivated.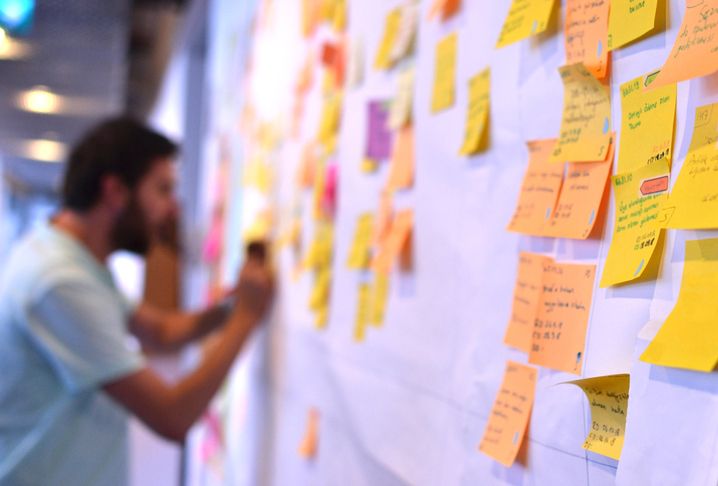 About the role
As the Agile Coach you will lead the transformation ahead on how to work smarter but still keep the great culture that Planview has created. You will plan and analyze the benefits of multiple agile approaches and provide hands-on support to the teams in learning and adapting to the appropriate agile way of working. By observation, feedback, and training you will facilitate and support teams when they evolve their agile practices to help them to work better within the teams and in collaboration with other teams.
Today the product department consists of multiple cross-functional teams, meaning that the members of the team have all the required skills for developing and deploying new product features, including backend and frontend development, quality assurance, and design. Part of the product department there are also product managers working closely with the teams defining the product roadmap. The teams are led by a Development director in Stockholm with the support of a development manager in Bangalore and they will be your closest colleagues helping the dev teams.
"build the future of connected work"
About you
To succeed in the role as Agile coach we believe that you have a passion for agile processes and experience working with agile way of working in some way. You have experience in initiating and driving changes, from understanding underlying issues to setting a plan, implementing, and improving together with the teams.
You like to train and evolve, both yourself and others, and facilitate the process rather than giving answers. You prefer to teach with experience and help others understand the purpose of the learning and define clear learning objectives. You call yourself a people person and influence others by building positive relationships and can recognize where emotional dynamics are at play in the group.
We believe that you
Have experience working with agile process
Have strong communication skills, both verbal and written
Believe in continuous learning
Enjoy working and improving ways of working for multiple teams
Experience working in international environments
Excellent skills in English
You preferably are located in Sweden today and can be at the office in Stockholm when needed. SAFe certification is nice to have but not a requirement.
Life at Planview
Life at Planview is different for everyone. Planview does not take a "one size fits all" approach to hiring, managing, developing, and supporting the employees because they look for and celebrate all the differences in the teams. Planview's culture reflects the vibrant communities in which our employees live and work.
Planview creates solutions that connect businesses from ideas to impact, empowering companies to accelerate the achievement of what matters most. So, it is only natural that they have developed a world-class, connected culture that supports you to be successful from anywhere.